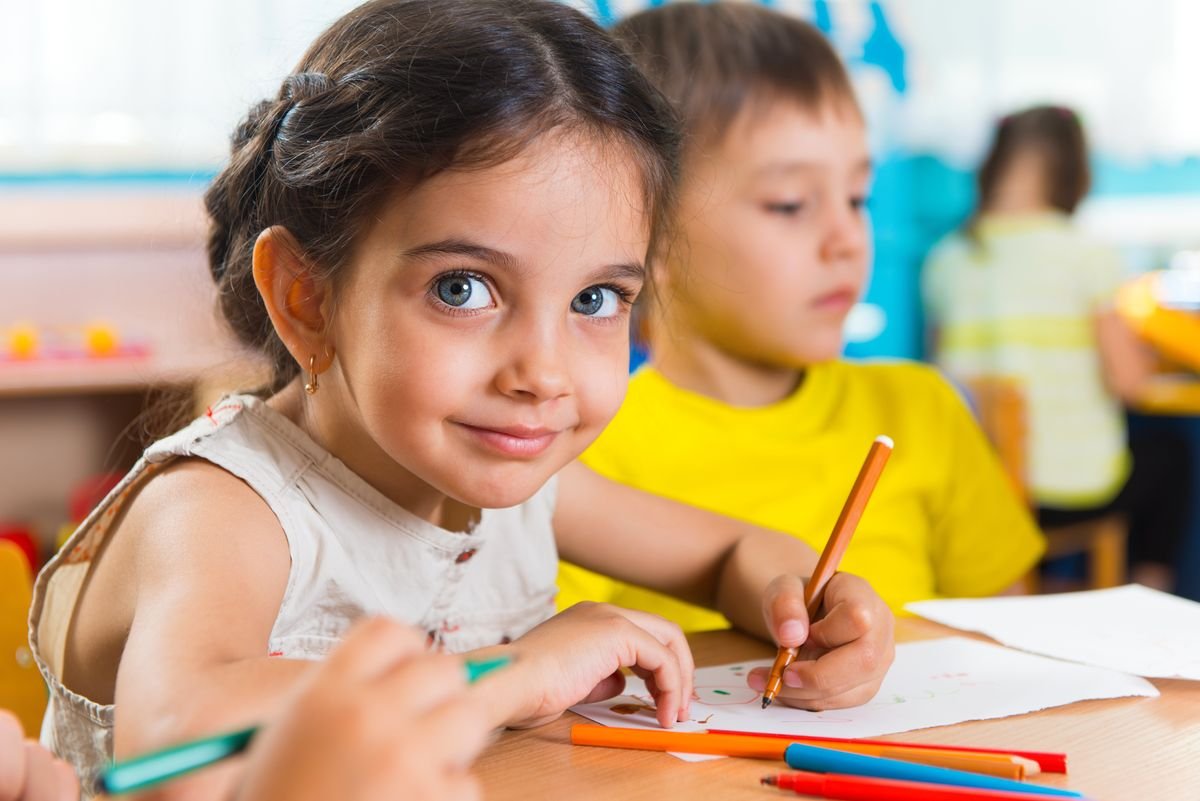 In this preschool classroom children become more involved learners in their environment. More of a curriculum is introduced based on the center's theme's calendar and developmentally appropriate subjects that prepare these students for kindergarten in terms of letter recognition and writing, phonic sounds, and problem solving techniques.
Developmental Milestones
• Improved communication skills such as facial gestures, body mimicking, verbal expression; increased vocabulary up to 8,000 words; story sequencing, and sharing.
• Gross Motor development by means of improved coordination, balance, stamina, and perceptual judgment.
• Fine motor development such as drawing family pictures, printing letters and words, and dressing with minimal assistance of snaps, buttons, laces, and zippers.
• Social & Emotional growth in terms of self regulation of emotions & behaviors, improved sharing techniques with fellow students, cooperative play and problem solving with other students.
Our Classroom
We adhere to the Developmentally Appropriate Practices outlined by the National Association for the Education of Young Children. We participate in the Grow New Jersey Kids program, and we are part of the state's Infant/Toddler initiative as well.